Weslaco Breaks Ground on 10-Acre Retail Plaza
June 11, 2022
Freddy's Frozen Custards & Steakburgers, Dunkin Donuts, McAlisters Deli, Paris Bakery, El Torito Meat Market, Mori Japanese Gril, Jersey Mike's, Papa Johns, JuiceUs and Benjamin Moore Sierra Paints All Coming to WESLACO!
Local dignitaries officially broke ground at The Shops on North Bridge Thursday to celebrate the future home of eateries like Freddy's Frozen Custard & Steakburgers, Dunkin' Donuts, Jersey Mike's Sub's and more.
In all, the plaza will include six buildings that will be able to accommodate nearly 20 tenants as the City on the Grow continues to do just that.
"We are the heart of the Mid-Valley. We know that businesses are really working their way to Weslaco because there's really something special here," said Barbara Jean Garza, president and CEO of the Weslaco Area Chamber of Commerce
"The sales that your restaurants are producing and the retailers are anywhere from 30-40% above the market average," Craig Garansuay, CEO of the San Antonio-based development company, Garansuay Group said at a Dec. 2, 2021 event.
"Weslaco is able to produce greater volumes (of sales) with 32% less people in three miles and 110% less people in five miles," compared to cities like Pharr, he said then.
"The velocity and interest and the category depth of interest has really been exciting. We didn't think it would be as robust as it is, but it's been pretty voluminous, and so we're real excited," he said.
Coldwell Banker Commercial is proud and excited to be working with Dunkin and their proposed location in Weslaco. For information on our Corporate Real Estate and Site Selection Services contact our offices at (956) 631-1322
Photos Courtesy of Weslaco Economic Development
Article Via Myrgv.com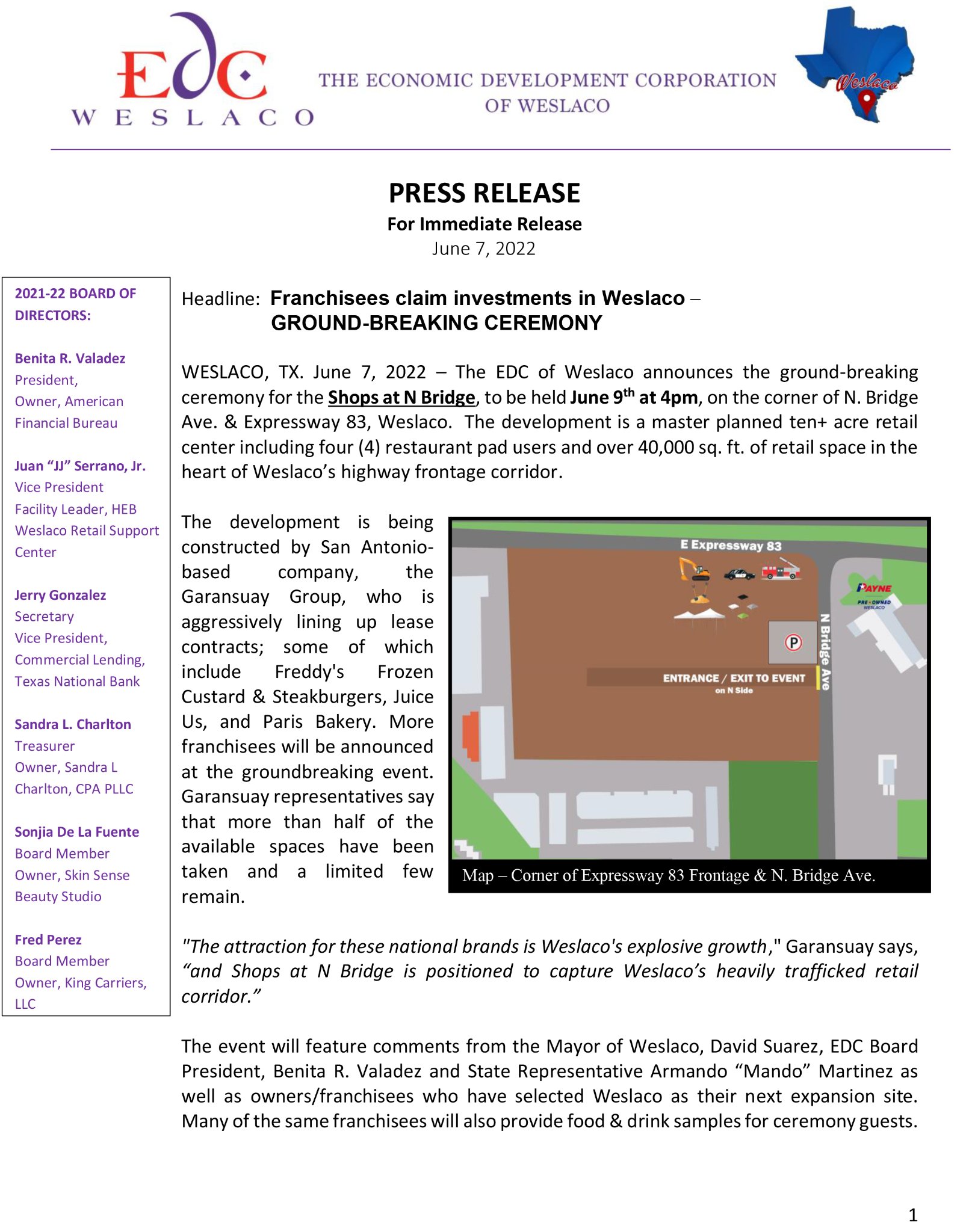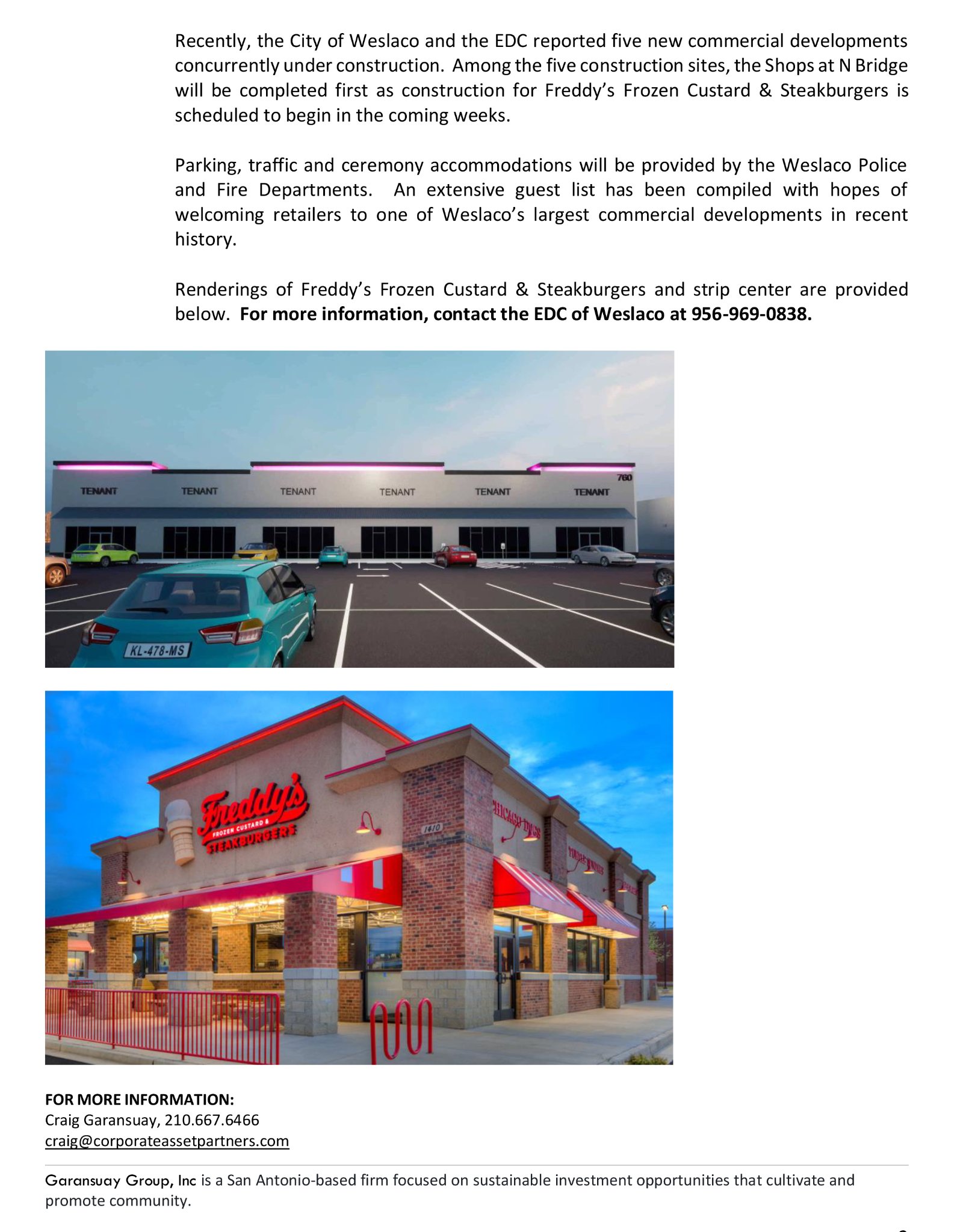 Deal First Announced February 7th, 2022