"The economy came roaring back in 2021 with 18.5M jobs (out of 22.4M lost during the pandemic according to the Bureau of Labor Statistics) – contributing to confidence in the property market and helping to push commercial property values to a 15-year high in the third quarter.
2021 transaction volumes rose 55% over 2020 and were 15% above 2019, led by multifamily, life-science, warehouse and distribution properties.
Fundamentals are strong Corporate relocations, local business expansions and an influx of new residents have fueled job growth and demand for commercial real estate space in secondary markets.
Investable funds are piling up and waiting to be deployed as investors find it challenging to identify product to acquire."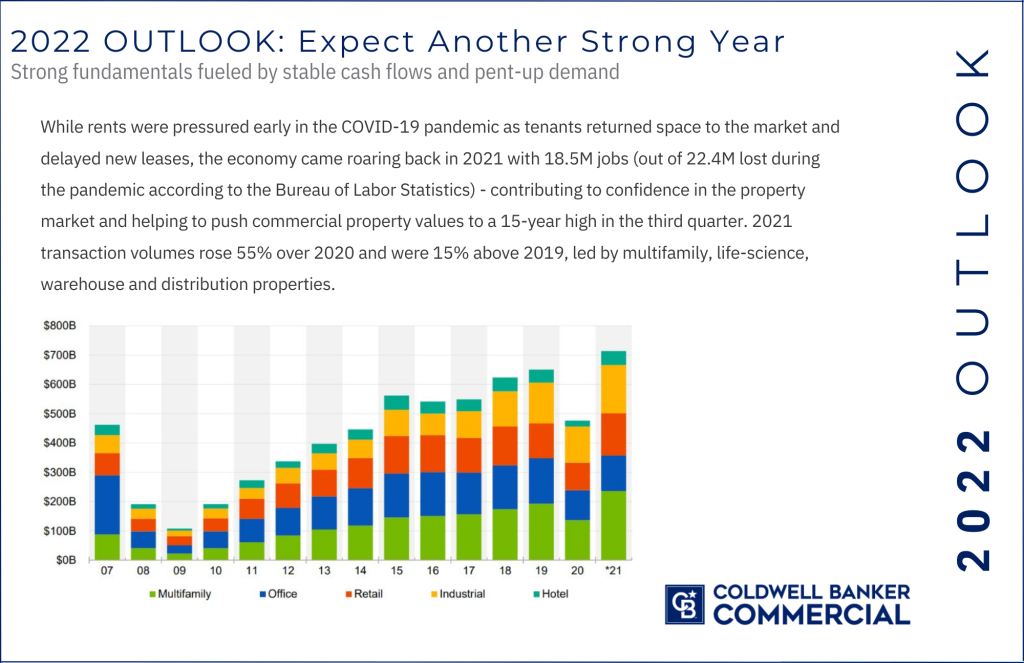 Read the Full Report Here